Seth Rogen Reveals Tom Cruise's Love For Louis Farrakhan & More in New Book
Have you been scratching your head and wondering why we've had a sudden influx of random positive PR for Tom Cruise in the past 24 hours when he doesn't actually have anything to promote yet? Well it turns out we just may have found the reason! Seth Rogen's new memoir, Year Book, has a few disturbing revelations about everyone's favorite cult co-leader and that book just so happened to be released … today.
Unfortunately for Tom, the return of 3 old dusty statues and a staged rant about Covid safety can't make Seth's revelations about him go away.
Really grateful that @Sethrogen included this anecdote about Tom Cruise in his excellent new book.
– Tom blaming the pharma industry for his woes.
– Tom saying Louis Farrakhan is a great man and his friend.
Amazon: https://t.co/D4ivRgUYbB
Bookshop: https://t.co/3WeJQsNVTn pic.twitter.com/QTH7s6SMCS
— Yashar Ali 🐘 (@yashar) May 11, 2021
More under the cut …
Rogen details a conversation he was present for that included Tom Cruise and Judd Apatow where Cruise blasted the pharmaceutical industry for running a coordinated campaign to convince us all that Tom is crazy. Tom explained that his speaking out against Big Pharma (see: berating Brooke Shields in the media for taking anti-depressants for post-partem depression; his crusade against ADHD medications) and exposing their "fraud" had done so much damage to the industry that they were losing money and the only way to stop the bleeding would be to discredit Tom.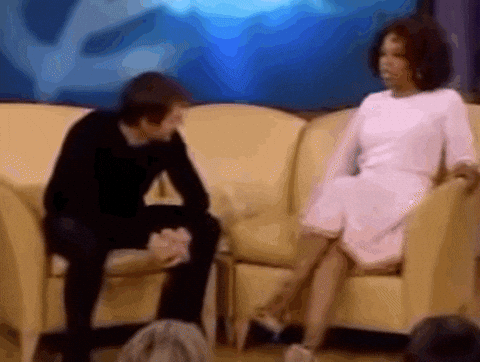 Rogen also divulges Cruise's affection for noted bigot Louis Farrakhan. When Judd Apatow brings up Farrakhan's anti-Semitism Cruise denies it and says it's yet another lie from the media. Apatow, who along with Rogen is Jewish, literally quotes Farrakhan comparing Jews to cockroaches and Cruise boldly denies he ever said anything of the sort. And in true "David Miscaviage's Best Boy" fashion, Cruise then explains that his beloved $cientology has been similarly smeared and offers to convince Rogen of all of this in an hour.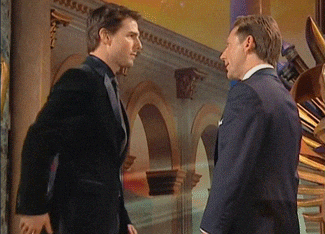 What's the best way to distract from it coming out again that you are allegedly anti-science and a bigot? Reminiscing about your staged Covid safety rant and handing back 20-30+ year old statues in a gesture of solidarity against discrimination and bigotry by the HFPA, of course! I guess Seth Rogen and Judd Apatow won't be getting a cake from Tom Cruise this year.
SOURCE: 1