The View: Catherine Zeta-Jones, Wes Moore, Hot Topics
Panel is Whoopi, Joy, Sunny, Sara, and Meghan
https://www.youtube.com/watch?v=hh9ZUpWdhc0
Viewer discretion advised
More behind the cut
Hot Topic Black Lives Matter
https://www.youtube.com/watch?v=cXouQyYRCjY
Panel discusses the accident from 26 yr veteran, head of the police union, and trainer to other officers. While it seems in bodycam that she didn't intend to grab her gun and was stunned at what she did, how did a veteran make such a mistake, and the bigger topic is why these routine stops happen more often for poc and end up in tragedy. Meghan talks Glock vs taser; the rest is her rambling. Sara says she wasn't ready for high stress situation and didn't follow her own guidelines, and didn't attempt to de-escalate. Joy wonders even if LEO use force, why not shoot in leg instead of body area that kills them. Sunny talks about different bills, one was passed by House, but stalled in Senate under former guy. Discusses differences in bills put forward.
*Officials say he was stopped for expired license plate tag. Either way, that should not have resulted in the terrible outcome.

Hot Topic Catherine Zeta-Jones
https://www.youtube.com/watch?v=GVVchv1Zl8M
Catherine Zeta-Jones is promoting Prodigal Son. She talks about the show, wanting to work with Michael Sheen who is from Wales like her, her Oscar from Chicago and dancing since she was a child, her marriage to Michael Douglas, their kids.

Hot Topic Wes Moore
https://www.youtube.com/watch?v=1YgwIRwSxVc
https://www.youtube.com/watch?v=swmINjPjr30
Wes Moore is an author, entrepreneur, television producer, retired United States Army officer, and former CEO of the Robin Hood Foundation. He's also the founder and CEO of BridgeEdU, a social enterprise dedicated to reinventing the freshman year and creating smoother transition to higher education for students entering their freshman year of college. He is promoting his book Five Days. They talk a lot about the death of Duante Wright, systemic racism in law enforcement, and Maryland repealing the Police Bill of Rights.

FFA Politics if you wish
Ontd did you like Chicago?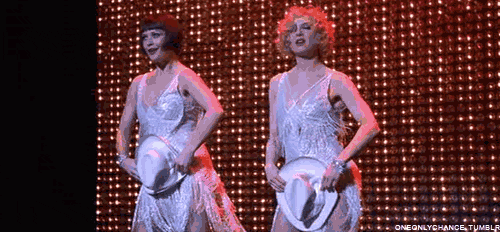 Source links are below each video or section